Stacker2 Europe | Make It Happen
Stacker2 Europe ist eine der führenden Sporternährungsmarken Europas.
Unser Produktsortiment besteht aus Nahrungsergänzungsmitteln, die Sportlern und Besuchern von Fitnessstudios helfen, sich attraktiver, schlanker, fitter, muskulöser und gesünder zu fühlen. Millionen Menschen haben bereits mithilfe von Produkten von Stacker2 Europe ihr persönliches Ziel erreicht.
Unsere Produkte werden hauptsächlich in Europa verkauft, erfreuen sich aber auch einer wachsenden Beliebtheit außerhalb der EU, wo sie in mehr als 50 Ländern erhältlich sind. Wir möchten das beste Produkt für einen fairen Preis. Ob Sie nun attraktiver oder stärker sein möchten: Unser Slogan ist, dass Sie sich nicht mit weniger begnügen sollten. Sie trainieren hart und achten auf Ihre Ernährung und die Nahrungsergänzungsmittel, die Sie einnehmen, müssen daher auch einen zusätzlichen Wert darstellen. Nahrungsergänzungsmittel müssen Ihnen helfen vorwärtszukommen und Sie ein Stück näher an Ihr Ziel bringen. Wir legen die Latte hoch. Jedes Produkt, das wir entwickeln, garantiert Qualität, Effektivität und Zuverlässigkeit.
Unser Produktportfolio besteht aus vier Hauptkategorien: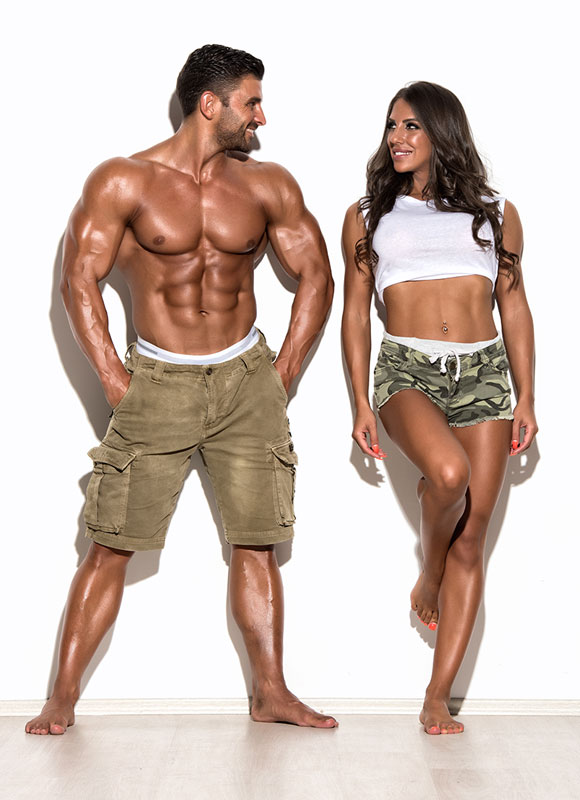 Europäische Produktion: zugelassene Ingredienzien
Die meisten Ergänzungsmittel, die sich auf die sportliche Leistung und Gewichtserhaltung richten, werden von amerikanischen Herstellern angeboten. Die Qualität dieser Marken ist in der Regel hoch. Die Marken sind jedoch aus anderen Gründen problematisch: Amerikanische und europäische Gesetze sind völlig unterschiedlich und das gilt auch für die Zusammensetzung der Produkte. Amerikanische Produkte enthalten oft Ingredienzien, die in Europa verboten sind (wie etwa Yohimbin, Hoodia, Vinpocetin), oder ein amerikanischen Produkt darf nicht verkauft werden, weil es ein Novel Food enthält (wie etwa Agmatin, Methylhexanamin oder Phenylethylamin). Spezifische Kenntnisse des europäischen Rechts in Bezug auf Farbstoffe und Süßungsmittel sind außerdem erforderlich. In diesem Zusammenhang sind nicht nur Kenntnisse über die zugelassenen Inhaltsstoffe, sondern auch über die erlaubte Dosierung unumgänglich. Und nicht nur die Inhaltsstoffe verdienen besondere Aufmerksamkeit, sondern auch die Verpackung. Zunächst einmal muss die Kennzeichnung korrekt sein. Das betrifft beispielsweise die Angaben der Inhaltsstoffe, Anwendungshinweise und besondere Hinweise. Stacker2 Europe hat seinen Hauptsitz in den Niederlanden und "screent" seine Produkte so, dass sie den europäischen Gesetzen entsprechen. Aus diesem Grund sind unsere Produkte sicher, wirksam und in mehr als 50 Ländern frei erhältlich.
Europäische Produktion: ein Zeichen der Qualität
Die Produkte von Stacker2 Europe sind garantiert von höchster Qualität! Unsere Hersteller sind GMP-, ISO- und HACCP-zertifiziert und garantieren damit, dass die Produkte nach den strengsten Vorschriften produziert werden. Unsere Produkte sind völlig frei von Dopingmitteln, Steroiden und sonstigen Verunreinigungen. In keinem unserer Produkte wurden jemals schädliche Stoffe entdeckt. Abgesehen von der Qualitätsgarantie unserer Hersteller prüfen wir auch selbst die Qualität unserer Produkte. Jedes Jahr werden von unabhängigen Laboratorien (SGS und Covance) hunderte Labortests ausgeführt.  Diese Testergebnisse können von allen Interessenten eingesehen werden (klicken Sie hier). Mit dieser variierten Auswahl hunderter Labortests jährlich zeigen wir unseren Kunden und Endverbrauchern, dass unsere Produkte sicher sind und in Bezug auf ihre Zusammensetzung, Gesundheit und Abwesenheit von Dopingmitteln überprüft wurden.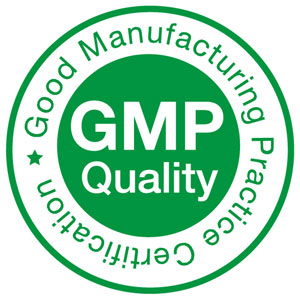 Auszeichnungen
Unsere Stacker-Produkte haben in den letzten Jahren verschiedene Auszeichnungen erhalten. Wir wurden beispielsweise in Dänemark vor einigen Jahren in einer öffentlichen Umfrage als "Brand of the Year" ausgezeichnet. Im finnischen Fitnessstudio Tukku erhielt Ultra Mass den Titel "Weight Gainer of the Year". Einer der größten Online-Shops für Sporternährung in Europa, Gymgrossisten, hat das Schlankheitsprodukt Black Burn bereits mehrmals als "Bester Fettverbrenner" nominiert und 2012 war Black Burn sogar der unerreichte Spitzenreiter in dieser Kategorie. Aber nicht nur unsere Konsumenten haben unsere Marke mit Preisen ausgezeichnet; auch der Zwischenhandel hat unsere Marke und unsere Produkte mehrmals nominiert. Von 2013 bis 2017 erhielten wir insgesamt 15 europäische Nominierungen und unsere größten Auszeichnungen waren die Titel "Breakout Brand of the Year" des Jahres 2013 (bei Naskor Sports), "Fettverbrenner des Jahres 2014" (Stacker 4, bei FIBO Power) und in der "Testo Booster of the Year"-Kategorie des Jahres 2015 der erste Platz für unser Produkt Testo-4HD (auch bei FIBO Power). Die Nominierungen für "Molkenprotein des Jahres" (2017, 100% Whey) und "Proteinisolat des Jahres" (2017, 2020, Whey Isolate) zeigen, dass wir Ingredienzien höchster Qualität und Endprodukte mit einem unglaublich guten Geschmack liefern.
Verfügbarkeit
Haben Sie Interesse an einem unserer Produkte? Dann können Sie diese ganz einfach über das Internet oder im Sporternährungsfachgeschäft in Ihrer Nähe beziehen. Fast alle professionellen Sporternährungsfachgeschäfte verkaufen unsere beliebtesten Produkte und/oder unser gesamtes Produktsortiment.
Möchten Sie erfahren, wer Stacker2-Produkte in Ihrem Land importiert oder die Vertriebsmöglichkeiten besprechen? Dann setzen Sie sich bitte mit uns in Verbindung, indem Sie dieses Formular ausfüllen.
Möchten Sie erfahren, was wir für die nächsten Monate geplant haben? Dann folgen Sie uns auf Twitter, Facebook und Instagram und erhalten Sie als Erster die neuesten Informationen über alle aktuellen Entwicklungen.