Stacker2 Europe | Make It Happen
Stacker2 Evrópa er eitt af leiðandi merkjum í íþrótta-fæðubótarefnum í Evrópu.
Vörulínan okkar samanstendur af fæðubótarefnum sem hjálpa líkamsræktar- og íþróttafólki að viðhalda lífsstíl sem gerir fólk meira aðlaðandi, grennra, í betri formi, vöðvaðra og heilbrigðara. Milljónir manna hafa náð persónulegum markmiðum sínum með hjálp Stacker2 Evrópu.
Vörurnar okkar eru aðallega seldar í Evrópu, en við sjáum vaxandi vinsældir utan Evrópu, en vörunum er dreift til næstum því 50 landa. Við viljum bjóða besta vöruna, fyrir gott verð. Hvort sem þú villt verða meira aðlaðandi eða sterkari, mottóið okkar er að þú ættir aldrei að sætta þig við minna. Þú þjálfar mikið og passar upp á mataræði og þess vegna þurfa fæðubótarefnin sem þú tekur virkilega að gefa aukin gildi. Fæðubótarefnin hjálpa þér að ná árangri og færa þér einu skrefi nær markmiðum þínum. Við setjum markið hátt. Hver einasta vara sem við þróum tryggir gæði, virkni og áreiðanleika.
Vörurnar okkar skiptast í fjórum aðalflokkum: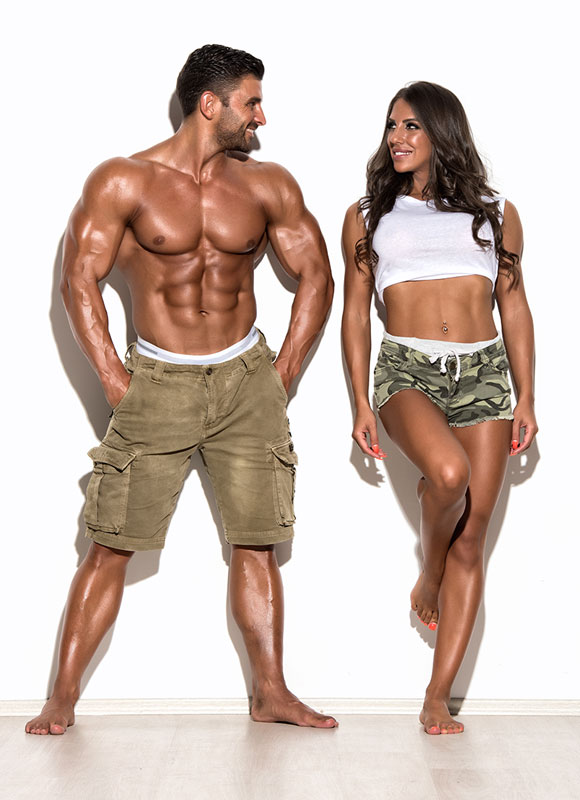 Framleiðsla í Evrópu: leyfð innihaldsefni
Flest fæðubótarefni sem eru hönnuð til að bæta árangri í íþróttum og til að viðhalda þyngd, eiga rætur í Amerískum merkjum. Gæði þessara merkja er oftast nær há, en það eru líka nokkur vandamál. Bandarísk og Evrópsk lög eru gjörsamlega ólík, og það á einnig við um samsetninguna á vörunum. Í Amerískum vörum eru oft efni sem eru bönnuð í Evrópu (til dæmis jóhimba, hoodia plöntur, vinpocetine (etýl apovincaminat)), eða það má ekki selja Ameríska vöru vegna þess að það inniheldur nýstárleg fæðarefni (til dæmis agmatín, geranamín eða fenýlethýlamín. Sérstök þekking á Evrópskum lögum er einnig nauðsynleg hvað varðar litarefni, viðbótarefni og sætuefni. Það þarf ekki bara þekking á hvað er leyft, heldur einnig á hversu stóra skammta má nota. Það er ekki aðeins innihald fæðubótarefnisins sem þarf að huga að, heldur einnig umbúðirnar. Fyrst og fremst verður að huga að því að merkja vöruna rétt (listi af innihaldsefnum, notkunarleiðbeiningar og viðvörurnar). Stacker2 Evrópa er með höfuðstöðvar í Niðurlöndunum og rannsakar allar sínar vörur til að tryggja að þær séu í samræmi við Evrópskum lögum. Þess vegna er öruggt að nota okkar vörur, þær eru með góða virkni og það má auðveldlega kaupa þær í yfir 50 löndum.
Evrópsk framleiðsla: tákn um gæði
Vörurnar frá Stacker2 Evrópu fela í sér ábyrgð á gæðum. Birgjar okkar eru með GMP (um góða framleiðsluhætti), ISO (um stöðlun) og HACCP (um áhættugreiningu) vottorðum, sem tryggir að vörurnar séu framleiddar samkvæmt ströngustu skilyrðum. Vörurnar okkar eru algjörlega lausar við ólöglegum lyfjum, steroídum og hvers konar mengun. Aldrei hafa fundist skaðleg efni í nokkurri af okkar vörum. Okkar birgjar ábyrgjast gæðum, en samt prófum við gæðin okkar vara einnig sjálf. Á hverju ári eru gerðar mörg hundruð rannsókna hjá óháðum tilraunarstofum (SGS og Covance). Hver sem er sem hefur áhuga á því, getur skoðað útkomuna á þessum rannsóknum (ýtið hér). Með hundruðum af fjölbreyttum tilraunum á rannsóknarstofum á hverju ári, sýnum við okkar viðskiptavinum og neitendum að vörurnar okkar eru öruggar og að það er búið að athuga samsetningu þeirrra og hollustu og að það séu ekki ólögleg lyf í þeim.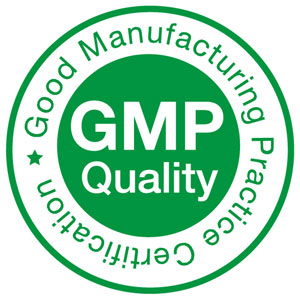 Verðlaun
Stacker vörur okkar hafa verið veittar ýmsar viðurkenningar undanfarin ár. Við vorum til dæmis valin "vörumerki ársins" fyrir nokkrum árum í Danmörku af CDON opinberri skoðanakönnun. Í Finnlandi var Ultra Mass útnefndur "Þyngdaraukari ársins" af Fitness Tukku. Ein stærsta netverslun Evrópu fyrir íþróttanæring Gymgrossisten hefur tilnefnt þyngdartapið Black Burn nokkrum sinnum sem "Besti fitubrennari" og árið 2012 var Black Burn lang sigurvegari í þessum flokki.
En það eru ekki aðeins neytendur sem hafa greint vörumerki okkar með verðlaunum; milliliðaviðskiptin hafa einnig tilnefnt vörumerki okkar og vörur mörgum sinnum. Milli 2013 og 2021 fengum við alls 27 tilnefningar í Evrópu, þar sem mikilvægasta afrekið var tilnefningin fyrir "Breakout Brand of the Year" árið 2013 (hjá Naskor Sports), "Fat Burner of the Year" árið 2014 (Stacker 4, hjá FIBO Power) og í flokknum "Testo Booster of the Year", fyrsta sætið fyrir vöruna okkar Testo-4HD árið 2015 (einnig hjá FIBO Power).
Tilnefningarnar fyrir "Mataræði og þyngdarstjórnunarafurð ársins" (2018, 2021 – Stacker 4), "Mysuprótein ársins" (2017, 2018 – 100% mysa), "Einangra prótein ársins" (2017, 2018 , 2020, 2021 – Whey Isolate), "Kaseinprótein ársins" (2018 – 100% kasein), "Orka / þrekvara ársins" (2018, 2020, 2021 – Extreme Energy) sýna öll að við bjóðum hágæða gæði innihaldsefni og lokaafurðir með ótrúlega góðum bragði og ánægju viðskiptavina.
Árið 2020 er Extasis tilnefnt til Evrópsku sérfræðinganna fyrir íþróttanæringar [ESSNA] í flokknum: "Besta vara fyrir líkamsþjálfun"! ESSNA er rödd sérgreina íþrótta- og virkrar næringargeirans í Evrópu. Sigurvegarinn verður síðan tilkynntur við sýndarathöfn fimmtudaginn 10. desember 2020.
Fáanleiki
Ef þú vilt kaupa einhverja af okkar vörum, getur þú gert það auðveldlega hjá internetverslunum eða í iþróttanæringarefnaverslun á þínu svæði. Nánast hver einasta verslun á sviði atvinnuíþróttafæði selur mest seldu vörurnar okkar og/eða allar vörur.
Viltu finna út hver flytur inn vörurnar frá Stacker2 Evrópu í þínu landi, eða ræða dreifingarmöguleika? Vinsamlegast hafðu samband við okkur með því að fylla út þetta eyðublað.
Langar þig að vita hvað við erum að plana fyrir næstu mánuðina? Þá getur þú fylgt okkur á Twitter, Facebook og Instagram, og vera með þeim fyrstu sem finna út allt um þá þróun sem er í gangi.