Muscle regeneration is a continuous process, aided by protein nutrition and everyday exercise. Whey protein provides an exceptionally high level of essential and branched chain amino acids to make this process more efficient.
Mark
2019-11-15T11:46:30+01:00
Whey Isolate is the most advanced protein in the Stacker2 Europe product range. It has a protein percentage of 88% and comes with the best flavours on the market.
Mark
2019-11-15T11:44:41+01:00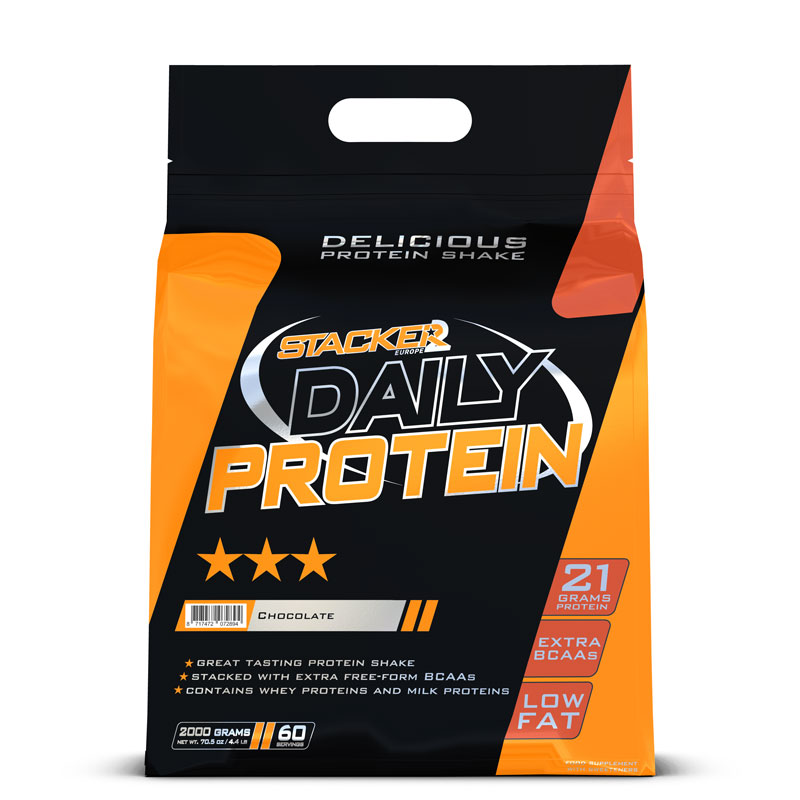 Daily Protein is a protein shake which contains 21 grams of protein per serving. If you mix our protein with skimmed milk, then you're increasing your protein intake up to 28 grams!
Mark
2019-11-15T11:38:40+01:00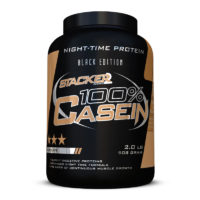 100% Casein ensures that during your night's rest, your body receives the most important proteins, hour after hour. Within a bodybuilder's diet plan, casein is an absolute must!
Mark
2019-11-15T11:45:53+01:00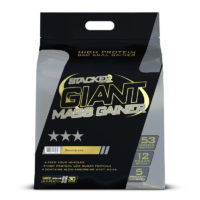 Giant Mass Gainer was developed based on the best relationship between proteins, carbohydrates and fatty acids for stimulating muscle growth. This weight gainer delivers 850 calories.
Mark
2019-11-15T11:45:22+01:00
Ultra Mass Xtreme is the weight gainer that gives you the most bang for your buck. A calorie bomb to build your body in record time. Ultra Mass Xtreme gives your body exactly what it needs.