Stacker2 Europe | Make It Happen
Stacker2 Europe is een van de grootste Europese merken sportvoeding.
Ons assortiment bestaat uit voedingssupplementen voor sportschoolbezoekers en atleten om een levensstijl te onderhouden waarbij ze zich aantrekkelijker, slanker, fitter, gespierder en gezonder voelen. Miljoenen mensen hebben met de producten van Stacker2 Europe hun persoonlijke doelstellingen bereikt.
Onze producten worden voornamelijk verkocht binnen Europa. Er is echter sprake van een groeiende populariteit buiten de EU, door onze distributie naar bijna 50 landen. Wij streven er naar om jou het beste product, voor een zo eerlijke mogelijke prijs te bieden. Of je nu aantrekkelijker of sterker wilt worden, onze slogan is altijd dat je nooit genoegen moet nemen met middelmaat. Je traint hard en je let op je dieet, en je gebruikt supplementen die echt moeten zorgen voor meerwaarde. De bedoeling van de supplementen is dat ze je echt een stap dichter bij je doelstellingen brengen. Wij leggen de lat hoog. Alle producten die wij ontwikkelen staan voor kwaliteit, effectiviteit en betrouwbaarheid.
De producten in onze portefeuille omvatten vier hoofdcategorieën: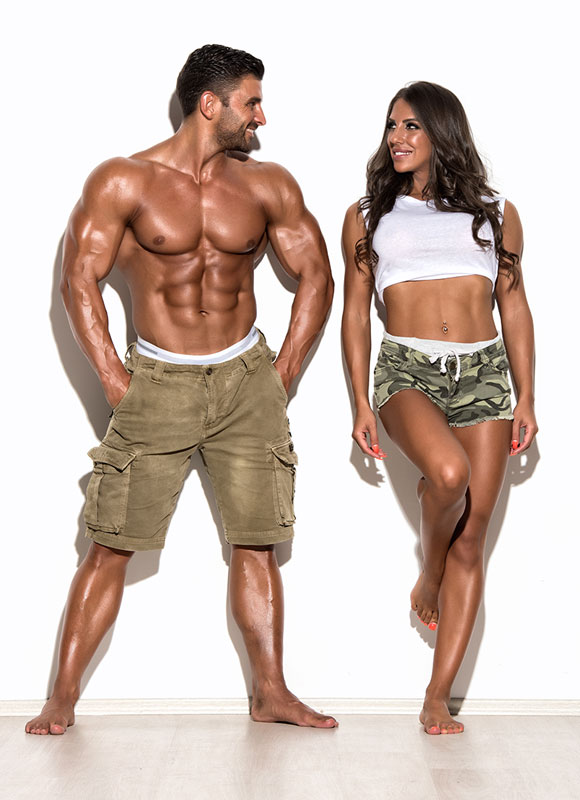 Europese productie: toegelaten ingrediënten
De meeste supplementen voor sportprestaties en gewichtsbeheersing zijn afkomstig van Amerikaanse merken. De kwaliteit van deze merken is over het algemeen hoog, maar er zijn ook wat problemen. Amerikaanse en Europese wetten zijn zeer verschillend en dat geldt ook voor productsamenstellingen. Amerikaanse producten bevatten vaak ingrediënten die in Europa verboden zijn (zoals yohimbe, hoodia, vinpocetine) of mogen niet verkocht worden omdat ze een 'novel' voedingsingrediënt bevatten (zoals agmatine, geranamine of fenylethylamine). Specifieke kennis van Europese wetten is ook nodig als het gaat om kleurstoffen, additieven en zoetstoffen. Niet alleen kennis over wat toegestaan is, maar ook over welke dosering mag worden gebruikt, is van belang. En het gaat niet enkel om wat er in het supplement zit, het gaat ook om wat er op de verpakking staat. Denk om te beginnen al aan het belang van juiste etikettering (lijst van ingrediënten, gebruiksaanwijzingen en waarschuwingen). Stacker2 Europe heeft haar hoofdkantoor in Nederland en screent haar producten zodat ze voldoen aan de Nederlandse wetgeving. Hierdoor zijn onze producten veilig in het gebruik, effectief en vrij verkrijgbaar in meer dan 50 landen.
Europese productie: een teken van kwaliteit
Producten van Stacker2 Europe zijn een garantie voor kwaliteit! Onze leveranciers hebben GMP-, ISO- en HACCP-certificaten, die garanderen dat de producten volgens de strengste eisen zijn geproduceerd. Onze producten zijn volledig vrij van dopingmiddelen, steroïden en elke vorm van verontreiniging. In producten van ons zijn nog nooit schadelijke ingrediënten aangetroffen. Ondanks de kwaliteitsgarantie van onze leveranciers testen we de kwaliteit van onze producten ook nog eens zelf. Elk jaar worden honderden laboratoriumtesten uitgevoerd door onafhankelijke laboratoria (SGS en Covance). Iedereen die geïnteresseerd is kan deze testresultaten inzien (klik hier). Met een variërende selectie van honderden laboratoriumtesten per jaar tonen wij onze klanten en eindverbruikers dat onze producten veilig zijn en worden gecontroleerd op samenstelling, gezondheid en afwezigheid van dopingsubstanties.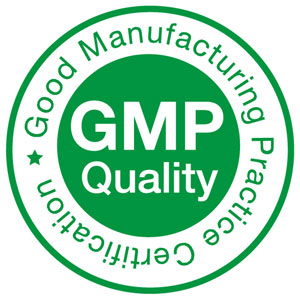 Onderscheidingen
Onze Stacker2 Europe producten hebben de afgelopen jaren verschillende prijzen gewonnen. Zo werden we een paar jaar geleden in Denemarken door een publieke opiniepeiling van CDON uitgeroepen tot "Brand of the year". In Finland werd Ultra Mass door Fitness Tukku uitgeroepen tot "Weight Gainer of the year". Een van Europa's grootste online winkels voor sportvoeding, genaamd Gymgrossisten, heeft het afslankproduct Black Burn meerdere keren genomineerd als "Best Fat Burner" en in 2012 was Black Burn de oppermachtige winnaar van deze categorie!
Maar niet alleen consumenten hebben ons merk onderscheiden; ook de tussenhandel heeft ons merk en onze producten meerdere keren genomineerd. Tussen 2013 en 2021 ontvingen we in totaal 27 Europese nominaties, met als belangrijkste prestatie de nominaties voor 'Breakout Brand of the year' in 2013 (bij Naskor Sports), 'Fat Burner of the year' in 2014 (Stacker 4, bij FIBO Power) en in de categorie "Testo Booster van het jaar" eindigden we in 2015 als nummer één met het product Testo-4HD (FIBO Power).
De nominaties voor 'Diet & Weight Management of the year' (2018, 2021 – Stacker 4), 'Whey Protein of the year' (2017, 2018 – 100% Whey), 'Whey Isolate of the year' (2017, 2018 , 2020, 2021 – Whey Isolate), "Caein of the year" (2018 – 100% Casein), "Energy / Endurance of the year" (2018, 2020, 2021 – Extreme Energy) laten allemaal zien dat we de hoogste kwaliteit bieden en eindproducten met een ongelooflijk goede smaak en klanttevredenheid.
In 2020 is Extasis genomineerd voor de European Specialist Sports Nutrition Awards [ESSNA] in de categorie: 'Best Pre-Workout Product'! ESSNA is de stem van de gespecialiseerde sport- en actieve voedingssector in Europa. De winnaar wordt vervolgens bekend gemaakt tijdens een virtuele ceremonie op donderdag 10 december 2020.
Verkrijgbaarheid
Als je een van onze producten wilt kopen, kan dit eenvoudig via onze online webshops of bij een sportvoedingswinkel bij jou in de buurt. Bijna elke professionele sportvoedingswinkel verkoopt onze bestsellers en/of ons complete assortiment.
Wil je weten wie de producten van Stacker2 Europe in jouw land importeert of wil je distributiemogelijkheden bespreken? Neem dan contact met ons op door dit formulier in te vullen.
Wil je weten wat we voor de komende maanden in petto hebben? Volg ons dan op Twitter, Facebook en Instagram en ontdek als eerste onze actuele ontwikkelingen.