Stacker2 Europe | Make It Happen
Stacker2 Europe är ett av Europas ledande märken inom träningstillskott.
Vårt produktutbud består av näringstillskott som hjälper alla gymmare och idrottare att upprätthålla en livsstil där man känner sig snygg, slank, vältränad, stark och frisk. Miljontals människor har uppnått sina personliga mål med hjälp av produkter från Stacker2 Europe.
Våra produkter säljs huvudsakligen i Europa, men vi ser en växande popularitet utanför EU tack vare distribution till nästan 50 länder. Vi vill erbjuda den bästa produkten till ett rimligt pris. Vår slogan passar oavsett om du vill bli snyggare eller starkare: du aldrig ska nöja dig med mindre. Du tränar hårt och sköter din kost, och tillskotten du tar måste verkligen göra skillnad. Tillskott ska hjälpa dig göra framsteg och föra dig närmare dina mål. Vi lägger ribban högt. Varje produkt vi utvecklar garanterar kvalitet, effektivitet och pålitlighet.
Vår produktportfölj består av fyra huvudkategorier: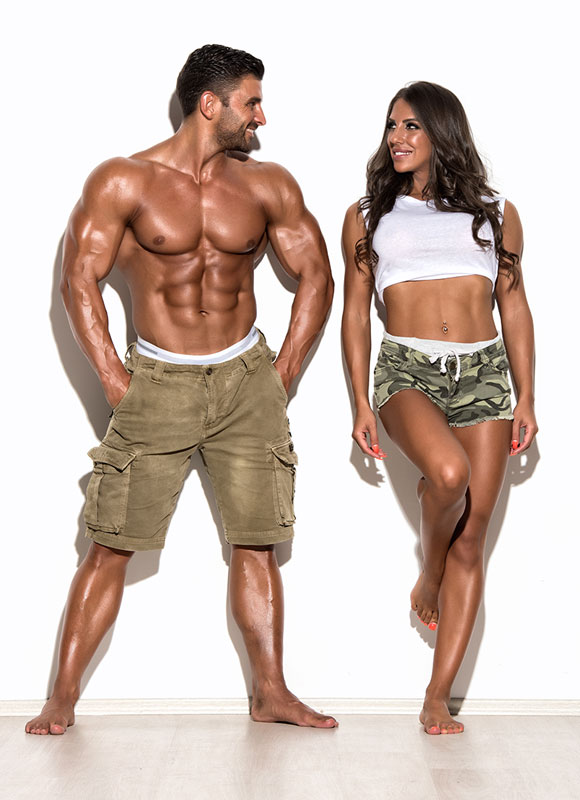 Produktion i Europa: tillåtna ingredienser
De flesta tillskott som riktar in sig på idrottsprestation och vikthantering härstammar från amerikanska märken. Kvaliteten på dessa märken är i allmänhet hög, men de medför även vissa problem. USA:s och Europas lagar ser helt olika ut, vilket även rör produktsammansättningen. Amerikanska produkter innehåller ofta ingredienser som är förbjudna i Europa (till exempel yohimbe, hoodia och vinpocetin), och ibland får en amerikansk produkt inte säljas eftersom den innehåller en ny livsmedelsingrediens (till exempel agmatin, metylhexanamin eller fenetylamin). Särskilda kunskaper om europeiska lagar behövs även för färgämnen, tillsatser och sötningsmedel – inte bara om vad som är tillåtet, utan även om vilka doser som får användas. Det är däremot inte bara tillskottet i sig som behöver uppmärksammas, utan även förpackningen. Tänk bara på vikten av korrekt märkning (innehållsförteckning, bruksanvisning och varningar). Stacker2 Europe har sitt huvudkontor i Nederländerna och granskar sina produkter så att de följer europeiska lagar. Tack vare detta är produkterna säkra att använda, verksamma och fritt tillgängliga att köpa i över 50 länder.
Produktion i Europa: ett kvalitetstecken
Produkterna från Stacker2 Europe har garanterad kvalitet! Våra leverantörer har GMP-, ISO- och HACCP-certifieringar, vilket garanterar att produkterna tillverkas enligt stränga krav. Våra produkter är helt fria från dopingsubstanser, steroider och föroreningar av något slag. Inga skadliga ämnen har någonsin hittats i någon av våra produkter. Trots leverantörernas kvalitetsgaranti testar vi också produkternas kvalitet själva. Varje år genomförs hundratals laboratorietester av oberoende laboratorier (SGS och Covance). Den som är intresserad kan ta en titt på testresultaten (klicka här). Genom ett varierande urval bestående av hundratals laboratorietester varje år visar vi kunder och slutkonsumenter att våra produkter är säkra och att de kontrolleras för sammansättning, hälsofaktorer och frånvaro av dopingsubstanser.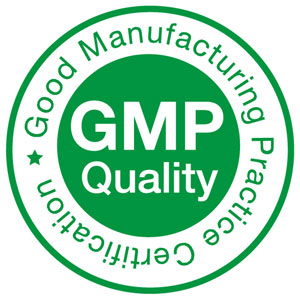 Utmärkelser
Våra Stacker-produkter har tilldelats olika priser de senaste åren. Till exempel utsågs vi till "Årets varumärke" för ett par år sedan i Danmark av en CDON offentlig omröstning. I Finland utnämndes Ultra Mass till "Weight Gainer of the Year" av Fitness Tukku. En av Europas största nätbutiker för idrottsnäring Gymgrossisten har flera gånger nominerat viktminskningsprodukten Black Burn som "Bästa fettförbrännaren" och 2012 var Black Burn överlägset vinnaren i denna kategori.
Men det är inte bara konsumenter som utmärker vårt varumärke med ett pris; mellanhanden har också nominerat vårt varumärke och våra produkter flera gånger. Mellan 2013 och 2021 fick vi totalt 27 europeiska nomineringar, med den viktigaste prestationen var nomineringarna till "Årets Breakout-märke" 2013 (på Naskor Sports), "Årets fettförbrännare" 2014 (Stacker 4, på FIBO Power) och i kategorin "Årets testbooster", en ledande position för vår produkt Testo-4HD 2015 (även på FIBO Power).
Nomineringarna för "Årets diet- och viktkontrollprodukt" (2018, 2021 – Stacker 4), "Årets vassleprotein" (2017, 2018 – 100% vassle), "Årets isoleringsprotein" (2017, 2018 , 2020, 2021 – Vassleisolat), "Årets kaseinprotein" (2018 – 100% kasein), "Årets energi / uthållighetsprodukt" (2018, 2020, 2021 – Extreme Energy) visar att vi erbjuder premiumkvalitet ingredienser och slutprodukter med en otroligt god smak och kundnöjdhet.
2020 nominerades Extasis till European Specialist Sports Nutrition Awards [ESSNA] i kategorin: "Bästa produkt före träning"! ESSNA är rösten för den specialiserade sport- och aktiva näringssektorn i Europa. Vinnaren tillkännages sedan vid en virtuell ceremoni torsdagen den 10 december 2020.
Tillgänglighet
Du kan enkelt köpa våra produkter på webben eller på en hälsokostbutik nära dig. Nästan alla professionella hälsokostbutiker säljer våra bästsäljare och/eller hela utbudet.
Vill du veta vem som importerar Stacker2 Europe-produkter till ditt land eller diskutera möjligheten att bli distributör? Kontakta oss via detta formulär.
Vill du veta vad vi har planerat under de kommande månaderna? Följ oss på Twitter, Facebook och Instagram, så är du den första att få veta alla nyheter.