Stacker2 Europe | Make It Happen
Stacker2 Europe on yksi Euroopan johtavia urheiluravinnebrändejä.
Tuotevalikoimaamme kuuluu ravintolisiä, jotka auttavat kuntosaliharjoittelijoita ja urheilijoita ylläpitämään viehättävämpää, hoikempaa, hyväkuntoisempaa, lihaksikkaampaa ja terveempää elämäntyyliä. Miljoonat ihmiset ovat saavuttaneet omat tavoitteensa Stacker2 Europen tuotteiden avulla.
Tuotteitamme myydään pääasiassa Euroopassa, mutta yli 50 maahan jakelun ansiosta myös yhä enemmän EU:n ulkopuolella. Haluamme parhaan tuotteen rehellisellä hinnalla. Mottomme on, ettei koskaan pidä tyytyä vähempään, halusitpa sitten näyttää viehättävämmältä tai vahvemmalta. Kun harjoittelee kovaa ja huolehtii ruokavaliostaa, käytettävien ravintolisien täytyy tuoda oikeaa lisäarvoa. Ravintolisät auttavat eteenpäin aina vähän lähemmäs tavoitetta. Meidän rimamme on korkealla. Kaikki kehittämämme tuotteet ovat varmasti laadukkaita, tehokkaita ja luotettavia.
Tuotevalikoimamme koostuu neljästä pääkategoriasta: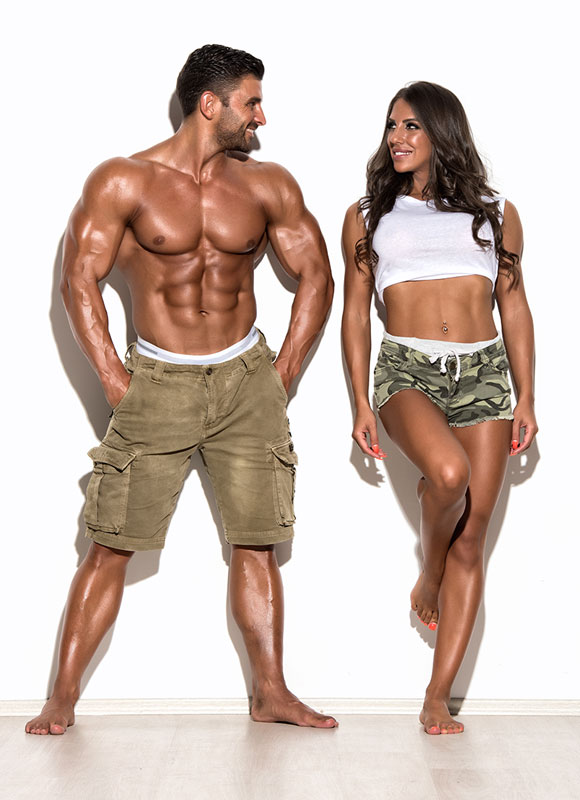 Eurooppalainen tuotanto: sallitut valmistusaineet
Useimmat urheilusuorituskyvyn ja painonhallinnan ravintolisät pohjautuvat amerikkalaisiin brändeihin. Nämä brändit ovat yleensä laadukkaita, mutta niihin liittyy tiettyjä ongelmia. Amerikkalainen ja eurooppalainen lainsäädäntö on hyvin erilaista, mikä pätee myös valmisteiden koostumuksiin. Amerikkalaisissa tuotteissa on usein Euroopassa kiellettyjä aineosia (esimerkiksi johimbiini, hoodia tai vinposetiini), tai amerikkalaista tuotetta ei saa myydä, koska se sisältää uutta elintarvikeaineosaa (esimerkiksi agmatiini, geranamiini tai fenyylietyyliamiini). Myös väri-, lisä- ja makeutusaineiden suhteen täytyy tuntea eurooppalainen lainsäädäntö. Sallittujen aineosien lisäksi täytyy tietää niiden sallitut pitoisuudet. Ravintolisän sisällön ohella täytyy kuitenkin huomioida myös pakkaus. Ensinnäkin pakkauksessa täytyy olla oikeat merkinnät (valmistusaineluettelo, käyttöohjeet ja varoitukset). Stacker2 Europen Alankomaissa sijaitseva pääkonttori tarkistaa tuotteet eurooppalaista lainsäädäntöä noudattaviksi. Sen ansiosta tuotteet ovat turvallisia ja tehokkaita käyttää sekä vapaasti ostettavissa yli 50 maassa.
Eurooppalainen tuotanto: laadun tae
Stacker2 Europen tuotteet ovat tae laadusta! Toimittajillamme on GMP-, ISO- ja HACCP-sertifikaatit, mikä takaa tuotteiden olevan valmistettuja tiukimpien vaatimusten mukaisesti. Tuotteissamme ei ole minkäänlaisia dopingaineita, steroideja tai epäpuhtauksia. Mistään tuotteistamme ei ole koskaan löydetty haitallisia aineita. Toimittajiemme laatutakuista huolimatta testaamme tuotteet myös itse. Joka vuosi riippumattomat laboratoriot (SGS ja Covance) tekevät satoja laboratoriotestejä. Kaikki laboratoriotestien tuloksista kiinnostuneet voivat tarkastella niitä (täällä). Valitsemme vuosittain vaihtelevasti satoja laboratoriotestejä, mikä osoittaa asiakkaille ja loppukäyttäjille, että tuotteemme ovat turvallisia ja niistä tarkastetaan koostumus, terveellisyys ja dopingaineiden poissaolo.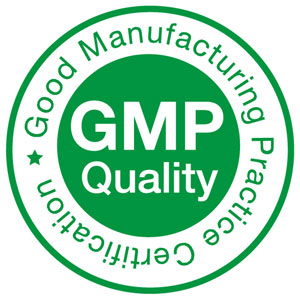 Palkinnot
Stacker-tuotteillemme on myönnetty useita palkintoja viime vuosina. Esimerkiksi CDON: n julkisessa kyselyssä meidät nimettiin pari vuotta sitten Tanskassa. Suomessa Fitness Tukku nimitti Ultra Massin vuoden painonnostajaksi. Yksi Euroopan suurimmista urheiluravitsemuksen verkkokaupoista Gymgrossisten on nimittänyt painonpudotustuotteen Black Burn useita kertoja parhaaksi rasvapolttimeksi ja vuonna 2012 Black Burn oli ylivoimaisesti voittaja tässä kategoriassa.
Mutta paitsi kuluttajat ovat erottaneet tuotemerkkimme palkinnolla; välittäjäkauppa on myös nimittänyt brändimme ja tuotteemme useita kertoja. Vuosina 2013–2021 saimme yhteensä 27 eurooppalaista ehdokkuutta, joista tärkein saavutus oli vuoden 2013 Breakout-tuotemerkin (Naskor Sportsissa), vuoden Fat Burner vuoden 2014 ehdokas (Stacker 4, FIBO Powerissa) ja vuoden Testo Booster of the Year -testissä Testo-4HD-tuotteemme ykkönen vuonna 2015 (myös FIBO Powerilla).
Ehdokkaat "Vuoden ruokavalio ja painonhallintatuote" (2018, 2021 – Pinoaja 4), "Vuoden heraproteiini" (2017, 2018 – 100% heraa), "Vuoden isolaattiproteiini" (2017, 2018) , 2020, 2021 – Whey Isolate), "Vuoden kaseiiniproteiini" (2018 – 100% kaseiini), "Vuoden energia / kestävyystuote" (2018, 2020, 2021 – Extreme Energy) osoittavat, että tarjoamme ensiluokkaista laatua ainesosat ja lopputuotteet, joilla on uskomattoman hyvä maku ja asiakastyytyväisyys.
Vuonna 2020 Extasis nimetään European Specialist Sports Nutrition Awards -palkinnoille [ESSNA] luokassa "Paras harjoittelua edeltävä tuote"! ESSNA on erikoistuneen urheilun ja aktiivisen ravitsemuksen alan ääni Euroopassa. Voittaja ilmoitetaan sitten virtuaaliseremoniaan torstaina 10. joulukuuta 2020.
Saatavuus
Jos haluat ostaa tuotteitamme, se käy helposti verkkokaupoissa tai paikallisissa urheiluravinneliikkeissä. Suosituimpia tuotteitamme ja/tai koko valikoimaa myyvät lähes kaikki ammattimaiset urheiluravinneliikkeet.
Haluatko selvittää, kuka tuo Stacker2 Europen tuotteita kotimaahasi, tai neuvotella jälleenmyynnistä? Ota yhteyttä täyttämällä tämä lomake.
Oletko kiinnostunut tulevien kuukausien suunnitelmistamme? Seuraa meitä Twitterissä, Facebookissa ja Instagramissa, niin kuulet kaikki uutiset ensimmäisenä.