Stacker2 Europe | Make It Happen
Stacker2 Europe è uno dei principali marchi europei nel settore della nutrizione sportiva.
La nostra gamma di prodotti è costituita da integratori alimentari che aiutano gli atleti e gli appassionati di fitness in palestra a condurre uno stile di vita sano e a sentirsi più snelli, attraenti, tonici, muscolosi e in forma. Milioni di persone hanno raggiunto il loro obiettivo personale affidandosi ai prodotti di Stacker2 Europe.
Il nostro principale mercato di vendita è l'Europa, ma stiamo riscuotendo sempre più successo anche oltre continente, grazie a una rete di distribuzione che copre circa 50 paesi. Vogliamo offrire il prodotto migliore, a un prezzo onesto. Se ciò che desideri è sentirti più attraente o più forte, devi ripetere nella tua mente un solo mantra: non accontentarti mai. Allenati intensamente, rispetta la tua dieta e scegli degli integratori che offrano davvero un valore aggiunto. Gli integratori hanno la funzione di aiutarti a progredire e farti avvicinare sempre più ai tuoi obiettivi. La nostra asticella è fissata molto in alto. Ogni prodotto che sviluppiamo deve garantire la massima qualità, efficacia e affidabilità.
La nostra offerta di prodotti è suddivisa in quattro categorie principali: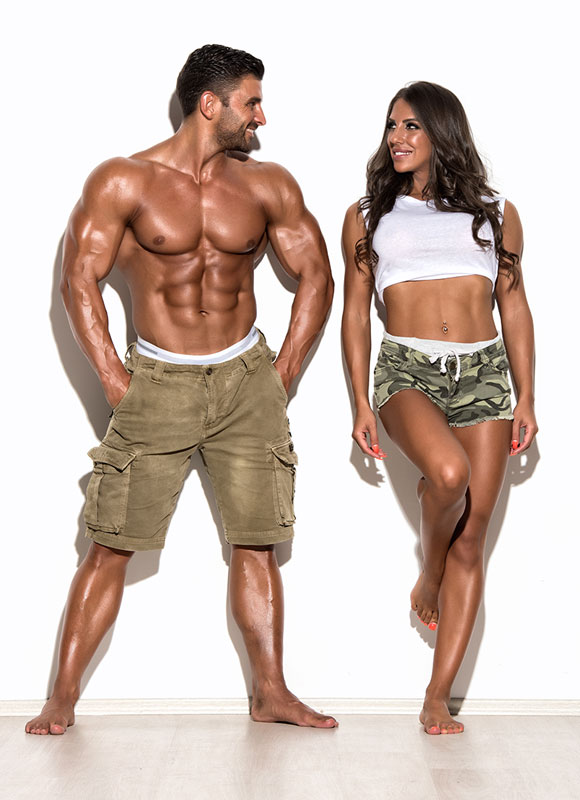 La produzione in Europa: ingredienti consentiti
Buona parte degli integratori per prestazioni sportive e controllo del peso sono a marchio americano. Solitamente la qualità di questi prodotti è piuttosto alta, ma non mancano i problemi. Le leggi in vigore in America e in Europa sono totalmente diverse e la composizione dei prodotti deve tenerne conto. I prodotti americani spesso contengono ingredienti messi al bando in Europa (ad esempio yohimbina, hoodia, vinpocetina) oppure non possono essere venduti perché hanno ingredienti ancora sconosciuti nel vecchio continente (ad esempio agmatina, geranamina o feniletilamina). Anche per quanto riguarda i coloranti, gli additivi e i dolcificanti le leggi europee danno delle direttive specifiche e non basta sapere cosa è consentito, ma occorre informarsi sui dosaggi da usare. Inoltre, si deve curare con minuzia il packaging, non solo il contenuto degli integratori, a partire dalla corretta etichettatura (elenco degli ingredienti, indicazioni di utilizzo e avvertimenti). Il quartier generale di Stacker2 Europe si trova nei Paesi Bassi, e qui vengono eseguite tutte le verifiche necessarie per rendere i prodotti conformi alle normative europee. I nostri prodotti sono quindi assolutamente sicuri, efficaci e disponibili per l'acquisto in più di 50 paesi diversi.
La produzione in Europa: qualità certificata
I prodotti di Stacker2 Europe sono una garanzia di qualità! I nostri fornitori hanno conseguito certificazioni GMP, ISO e HACCP e i prodotti vengono realizzati rispettando i requisiti più severi. Non utilizziamo agenti dopanti, steroidi e altri tipi di contaminanti. In nessuno dei nostri prodotti è mai stata rilevata una qualche sostanza pericolosa. Sebbene tutti i nostri fornitori ci diano garanzie di qualità, noi testiamo di persona i nostri integratori. Ogni anno affidiamo l'esecuzione dei test a laboratori indipendenti (SGS e Covance). I risultati sono pubblicati a beneficio di chiunque voglia consultarli (fare clic qui). Attraverso centinaia di test di laboratorio eseguiti ogni anno, dimostriamo ai nostri clienti e ai consumatori finali che i nostri prodotti sono sicuri e verificati a livello di composizione, benefici per la salute e assenza di sostanze dopanti.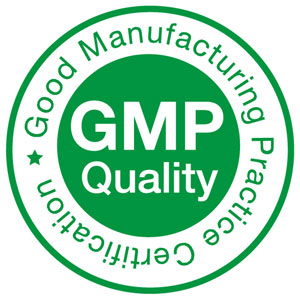 Riconoscimenti
I nostri prodotti Stacker hanno ricevuto diversi premi negli ultimi anni. Ad esempio, un paio di anni fa in Danimarca siamo stati nominati "Brand of the year" in Danimarca da un sondaggio pubblico del CDON. In Finlandia, Ultra Mass è stato nominato "Weight Gainer of the year" da Fitness Tukku. Uno dei più grandi negozi online in Europa di nutrizione sportiva Gymgrossisten, ha nominato più volte il prodotto dimagrante Black Burn come "Miglior bruciagrassi" e nel 2012 Black Burn è stato di gran lunga il vincitore in questa categoria.
Ma non sono solo i consumatori a distinguere il nostro marchio con un premio; anche il commercio intermediario ha nominato più volte il nostro marchio e i nostri prodotti. Tra il 2013 e il 2021 abbiamo ricevuto un totale di 27 nomination europee, con il risultato più importante delle nomination per "Breakout Brand of the year" nel 2013 (presso Naskor Sports), "Fat Burner of the year" nel 2014 (Stacker 4, a FIBO Power) e nella categoria "Testo Booster of the year", una posizione numero uno per il nostro prodotto Testo-4HD nel 2015 (anche a FIBO Power).
Le nomination per "Prodotto dell'anno per dieta e controllo del peso" (2018, 2021 – Stacker 4), "Whey Protein of the year" (2017, 2018 – 100% Whey), "Isolate Protein of the year" (2017, 2018 , 2020, 2021 – Whey Isolate), "Casein protein of the year" (2018 – 100% Casein), "Energy / Endurance product of the year" (2018, 2020, 2021 – Extreme Energy) tutti dimostrano che offriamo qualità premium ingredienti e prodotti finali con un incredibile buon sapore e soddisfazione del cliente.
Nel 2020, Extasis è stato nominato per gli European Specialist Sports Nutrition Awards [ESSNA] nella categoria: "Miglior prodotto pre-allenamento"! ESSNA è la voce dello sport specializzato e del settore della nutrizione attiva in Europa. Il vincitore verrà quindi annunciato durante una cerimonia virtuale giovedì 10 dicembre 2020.
Disponibilità
Per acquistare i nostri prodotti, è possibile rivolgersi a negozi online o al negozio di nutrizione sportiva più vicino. Quasi tutti i negozi specializzati vendono i nostri prodotti più noti e/o propongono la nostra gamma completa di integratori.
Vuoi sapere chi è l'importatore dei prodotti di Stacker2 Europe nel tuo paese o vuoi discutere delle possibilità che offriamo per la distribuzione? Allora contattaci compilando questo modulo.
Vuoi scoprire cosa abbiamo in serbo per i prossimi mesi? Seguici su Twitter, Facebook e Instagram per sapere per primo cosa bolle in pentola.