Stacker2 Europe | Make It Happen
Stacker2 Europe jedna je od vodećih europskih marki sportske prehrane.
Naš asortiman proizvoda obuhvaća dodatke prehrani koji ljudima koji odlaze u teretanu i sportašima pomažu održati stil života koji pogoduje osjećaju privlačnosti, vitkosti, dobre forme, mišićavosti i zdravlja. Milijuni ljudi postigli su svoje individualne ciljeve koristeći proizvode marke Stacker2 Europe.
Naši se proizvodi prodaju uglavnom u Europi, no vidimo da zahvaljujući distribuciji u gotovo 50 zemalja njihova popularnost raste i izvan EU-a. Želimo najbolji proizvod po poštenoj cijeni. Bilo da želite postići atraktivniji ili snažniji izgled, naš je moto da se nikada ne biste trebali zadovoljiti manjim. Naporno trenirate i brinete se o svojoj prehrani te vam dodaci prehrani koje uzimate moraju doista donijeti dodanu vrijednost. Dodaci prehrani moraju vam pomoći da napredujete i dovesti vas korak bliže cilju. Mi ljestvicu postavljamo visoko. Svaki proizvod koji razvijamo odlikuje se kvalitetom, učinkovitošću i pouzdanošću.
Naš asortiman proizvoda obuhvaća četiri glavne kategorije: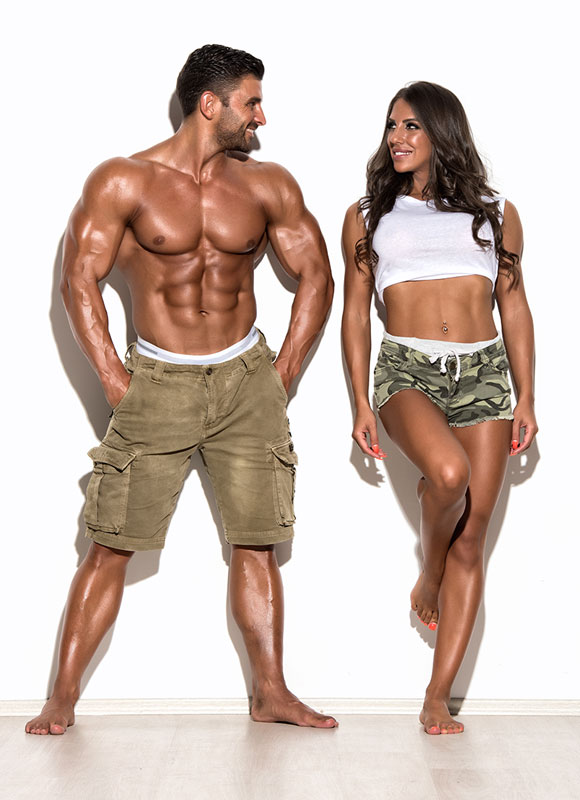 Europska proizvodnja: dopušteni sastojci
Većina dodataka prehrani koji služe za povećanje sportskih performansi i održavanje tjelesne težine potječu od američkih marki. Kvaliteta tih marki uglavnom je visoka, no postoje i neki problemi. Američki i europski zakoni međusobno se uvelike razlikuju i to se odnosi i na sastav proizvoda. Američki proizvodi često sadržavaju sastojke koji su zabranjeni u Europi (primjerice yohimbe, hoodia, vinpocetin) ili se američki proizvod ne smije prodavati jer sadržava novi prehrambeni sastojak (npr. agmatin, geranamin ili feniletilamin). Stručno poznavanje europskih zakona potrebno je i u pogledu bojila, aditiva i zaslađivača. I to ne samo znanje o tome što je dopušteno, nego i koje se doze mogu upotrebljavati. Pažnju valja posvetiti ne samo sadržaju dodatka prehrani već i ambalaži. Ponajprije treba misliti na važnost ispravnog označivanja proizvoda (popis sastojaka, upute za uporabu i upozorenja). Stacker2 Europe ima sjedište u Nizozemskoj i analizira svoje proizvode u odnosu na njihovu sukladnost s europskim zakonima. Zahvaljujući tome naši su proizvodi sigurni za uporabu, učinkoviti i nalaze se u slobodnoj prodaji u više od 50 zemalja.
Europska proizvodnja kao znak kvalitete
Proizvodi tvrtke Stacker2 Europe jamče kvalitetu! Naši dobavljači imaju certifikate dobre proizvođačke prakse, kao i certifikate ISO i HACCP, koji jamče da su proizvodi proizvedeni u skladu s najstrožim zahtjevima. Naši proizvodi ne sadržavaju doping supstancije, steroide ni kontaminante. U nijednom našem proizvodu nikada nisu pronađene štetne tvari. Unatoč jamstvu kvalitete koje pružaju naši dobavljači, mi i sami ispitujemo kvalitetu svojih proizvoda. Svake godine nezavisni laboratoriji (SGS i Covance) vrše stotine laboratorijskih ispitivanja.  Rezultate laboratorijskih ispitivanja može pogledati svatko koga to zanima (klikni ovdje). Uz veliki izbor na stotine laboratorijskih ispitivanja svake godine svojim klijentima i krajnjim korisnicima pokazujemo da su naši proizvodi sigurni i da se provjerava njihov sastav, zdravstvena ispravnost i odsutnost doping supstancija.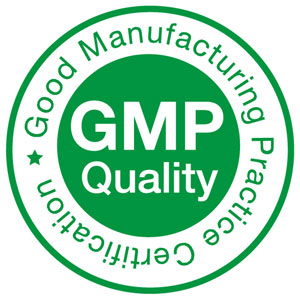 Nagrade
Naši Stacker proizvodi posljednjih su godina nagrađivani raznim nagradama. Primjerice, proglašeni smo "Markom godine" prije nekoliko godina u Danskoj, javnom anketom CDON-a. U Finskoj je Ultra Mass proglašen Fitnessom Tukku za "Dobivača kilograma godine". Jedna od najvećih europskih internetskih trgovina za sportsku prehranu Gymgrossisten, nekoliko je puta nominirala proizvod za mršavljenje Black Burn kao "Najbolje sredstvo za sagorijevanje masti", a 2012. Black Burn je bio pobjednik u ovoj kategoriji.
Ali nisu samo potrošači ti koji su našu marku istaknuli nagradom; posrednička trgovina također je više puta nominirala našu marku i proizvode. Između 2013. i 2021. primili smo ukupno 27 europskih nominacija, a najvažnije postignuće bile su nominacije za "Breakout Brand of the Year" u 2013. (u Naskor Sportsu), "Fat Burner of the year" u 2014. (Stacker 4, u FIBO Power) i u kategoriji "Testo Booster of the year", prvo mjesto za naš proizvod Testo-4HD u 2015. godini (također u FIBO Power).
Nominacije za "Proizvod godine za prehranu i kontrolu težine" (2018., 2021. – Slagač 4), "Protein sirutke godine" (2017., 2018. – 100% sirutka), "Izolirani protein godine" (2017., 2018. , 2020., 2021. – Izolat sirutke), "Kazeinski protein godine" (2018. – 100% kazein), "Energija / Izdržljivi proizvod godine" (2018., 2020., 2021. – Ekstremna energija) sve pokazuje da nudimo vrhunsku kvalitetu sastojci i konačni proizvodi s nevjerojatno dobrim okusom i zadovoljstvom kupaca.
2020. godine Extasis je nominiran za Europsku nagradu za specijalnu sportsku prehranu [ESSNA] u kategoriji: "Najbolji proizvod prije treninga"! ESSNA je glas specijaliziranog sektora za sport i aktivnu prehranu u Europi. Pobjednik će potom biti proglašen na virtualnoj svečanosti u četvrtak 10. prosinca 2020.
Dostupnost
Ako želite kupiti neki od naših proizvoda, možete to jednostavno učiniti putem internetskih trgovina ili u obližnjoj trgovini sportske prehrane. Gotovo svaka specijalizirana trgovina sportske prehrane prodaje naše najprodavanije proizvode i/ili cjelokupni asortiman.
Želite li saznati tko uvozi proizvode Stacker2 Europe u vašoj zemlji ili razgovarati o mogućnostima distribucije? Obratite nam se putem ispunjenog obrasca.
Želite li znati što smo planirali u sljedećim mjesecima? Pratite nas na Twitteru, Facebooku i Instagramu te prvi doznajte sve o najnovijim događanjima.