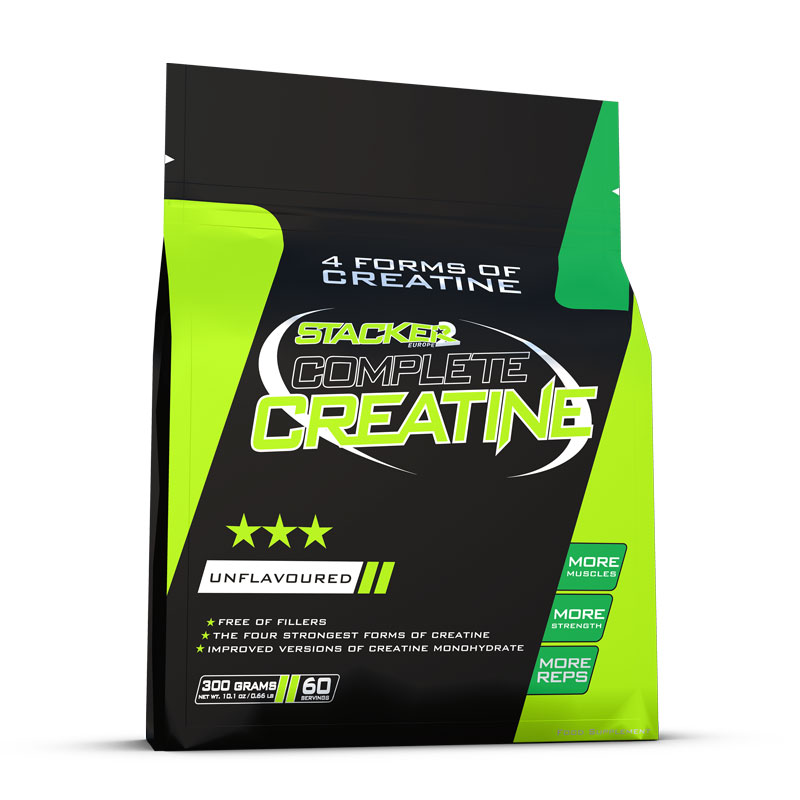 Complete Creatine
Complete Creatine contains the four most powerful and best-researched forms of creatine in a single product! By using Complete Creatine daily, you are guaranteed to experience more muscular power. You can train more powerfully and keep up sets for longer without experiencing acidification. In order to experience this effect of Complete Creatine, you take only 5 grams dissolved in water, once or twice a day. Complete Creatine works immediately, without a loading phase.
The highlights of Complete Creatine
Contains the four strongest forms of creatine
Guarantees more muscular strength at the gym and during sprinting
Train more rigorously: optimises muscle strength
Free of fillers
Stimulates lean muscles
Best price-quality guarantee
Complete Creatine is an improved version of creatine monohydrate!